Calling all first-time editors!
Video editing is an increasingly popular form of creative expression, and it's now easier than ever to create and share videos for your clients, your presentations or for yourself.
Video editing is a creative way to express yourself or tell a story, but many people don't know how to get started.
You may be intimidated by the thought of cutting video clips or you may have used some video-editing software before but are looking for ways to improve your skills.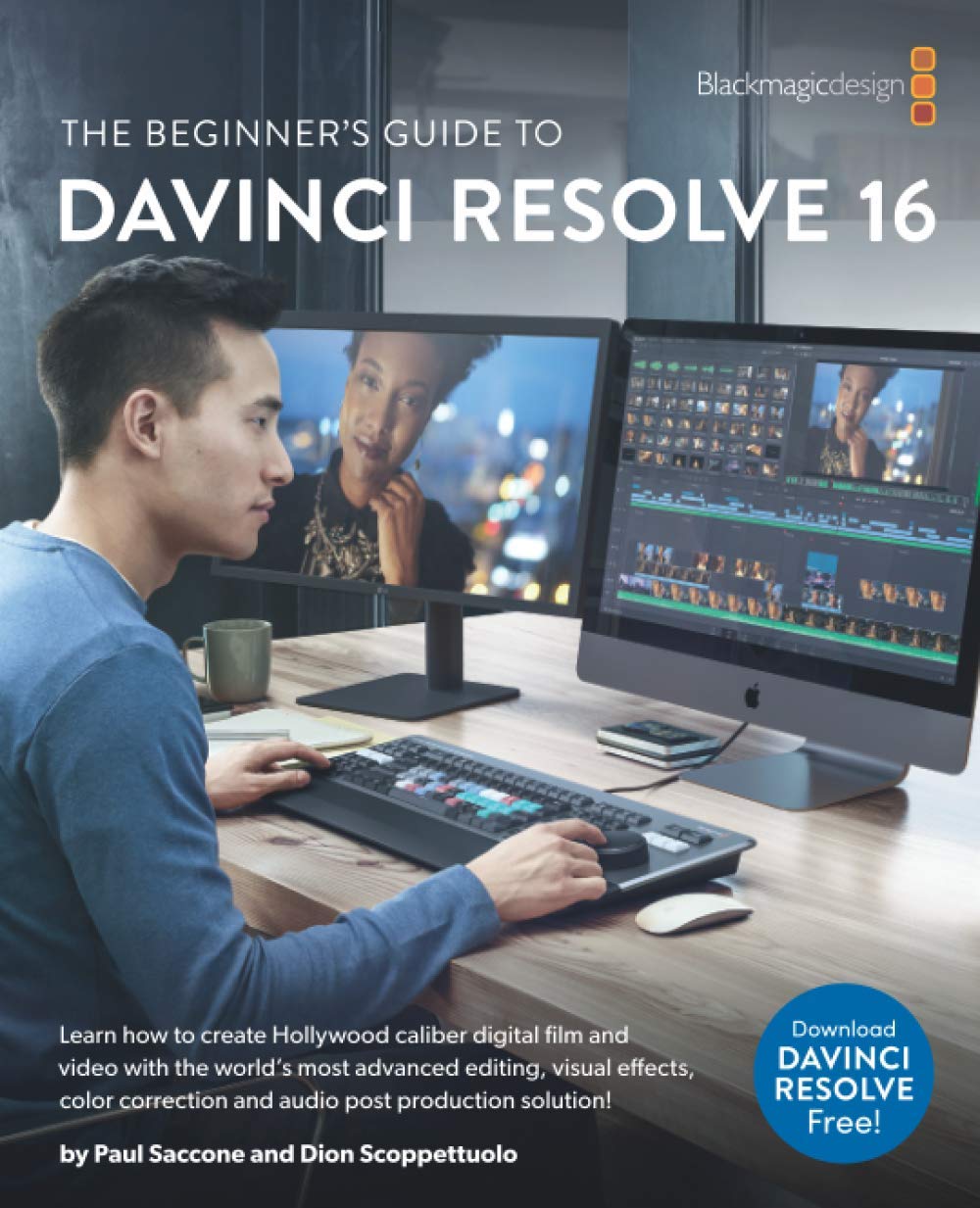 Our Video Editing for Online and Desktop Publishing online course shows you how to edit, and also why to edit. As people become increasingly used to receiving information from images, videos and graphics rather than just words, the importance of video has never been greater. If you want to get your message across as effectively as possible, it's worth investing some time into making your presentation come alive with a bit of video magic! 
Orms CTSP uses DaVinci Resolve as our video editing software of choice for our online and in-contact course.
DaVinci Resolve is not complicated, it's powerful. It is also free!
Compentecy-based Certificate of Completion issued


On completion of all three components, the student will be issued with a certificate of completion.
The certificate can be downloaded in PDF, PNG or JSON format as well.
Please review the competencies and skills linked to this certificate here.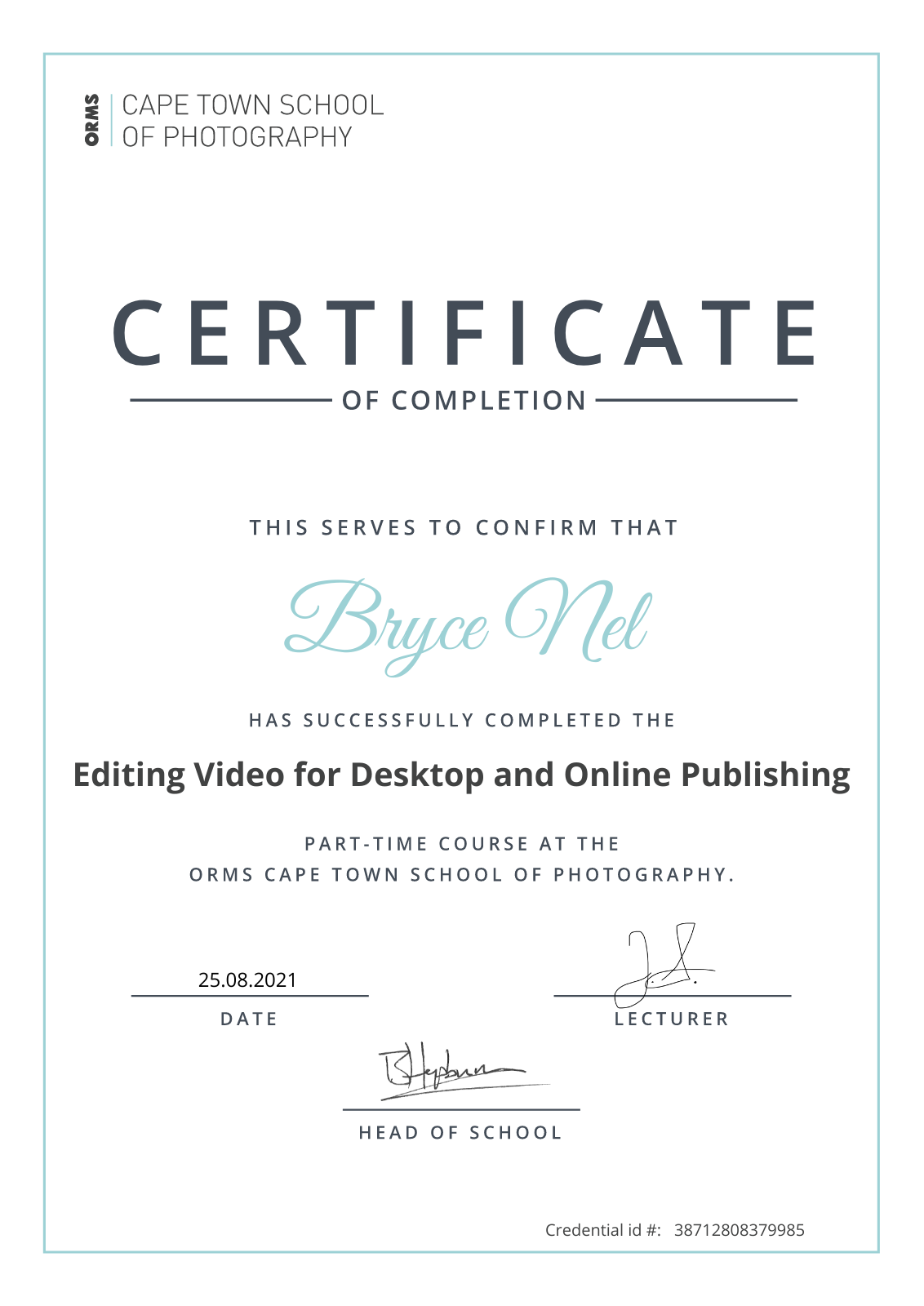 What if I don't have my own footage?
You don't have to shoot your own footage to edit your own video. You can use stock footage, for example. The best part about using stock footage is that there is free stock available.


You don't have to worry about whether or not you're going to be able to afford the video footage because it's all just a click away. The downside of this is that there are restrictions on what you can do with these clips - they might only be usable in YouTube videos, for example. We can advise on which paid stock library to use for your projects.
In our Video Editing for Online and Desktop Publishing online course, we provide all the material you need to complete your assignments but you are free to use your own! 
Course Outline
Part 1: Digital Imaging and Media Management


Part 2: Intro to Video Editing
Introduction to Video Editing
Why we cut: Editing Efficiently
How to make editing decisions
Working with Audio
Part 3: Video Publishing for business use


Good practices for the most common uses of video in business.
Best practices for using videos in presentations
Not sure yet?
Click the button below for more info or if you have a question.
Embedded competency skills
The following skills inform the underlining learning of the course and are transferable to other industries.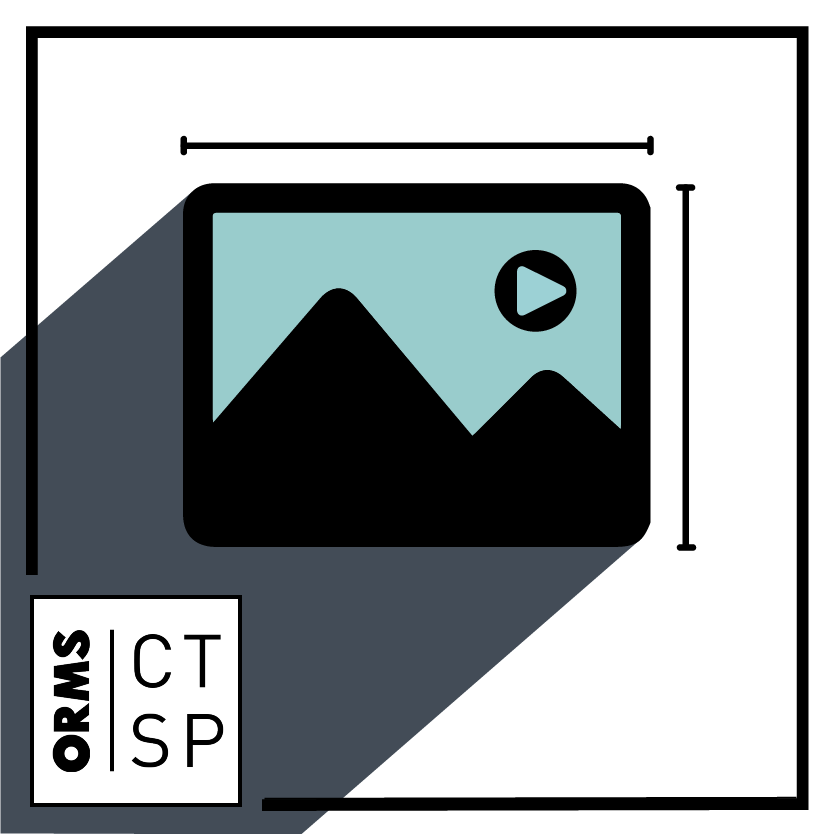 Understanding Video formats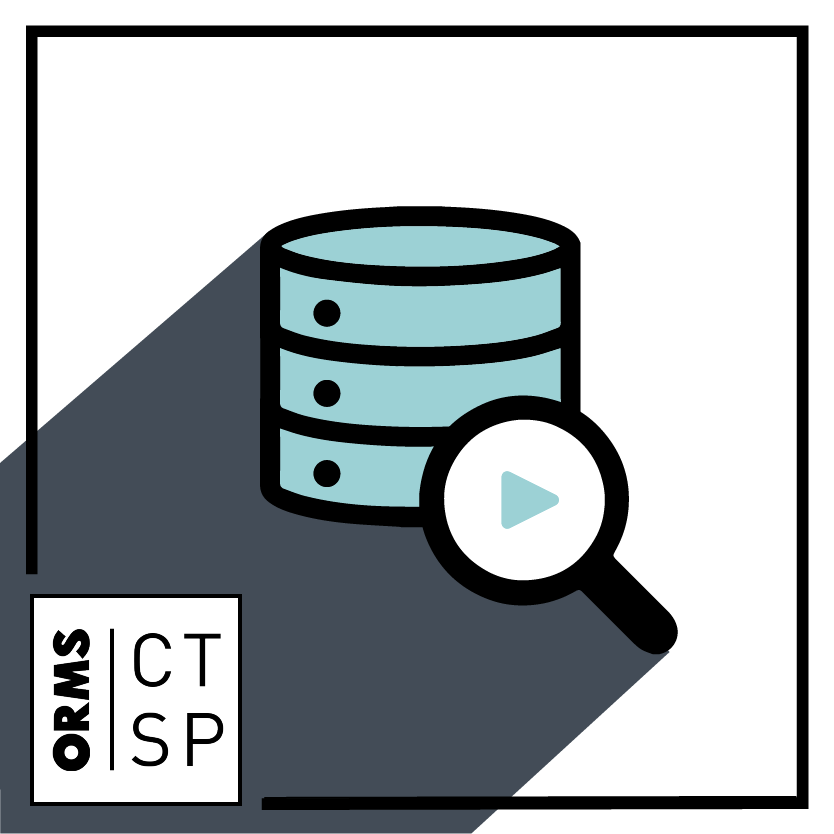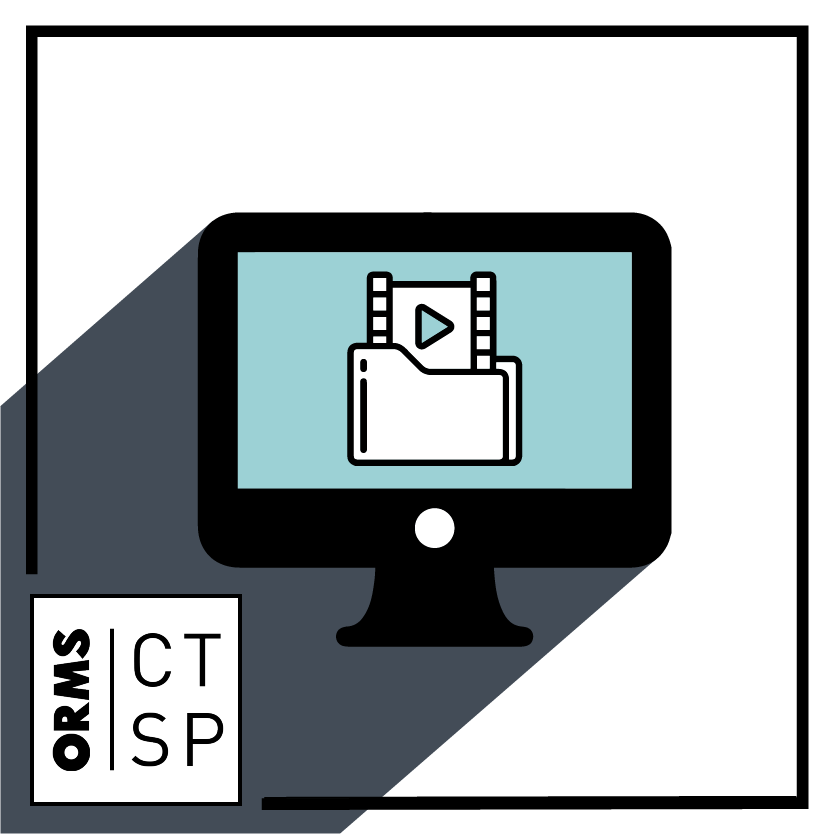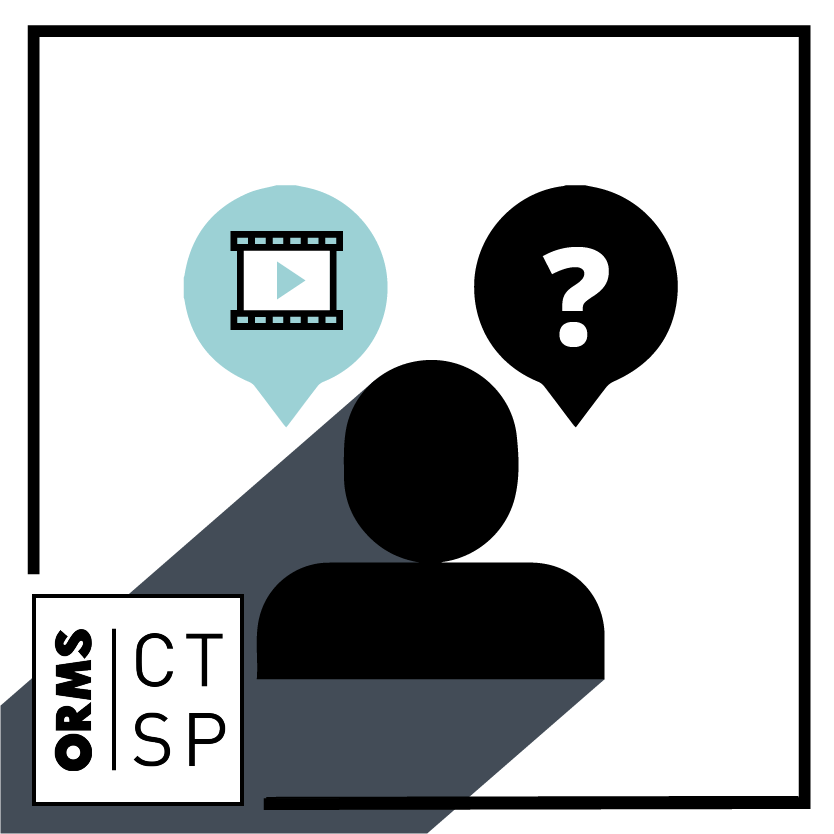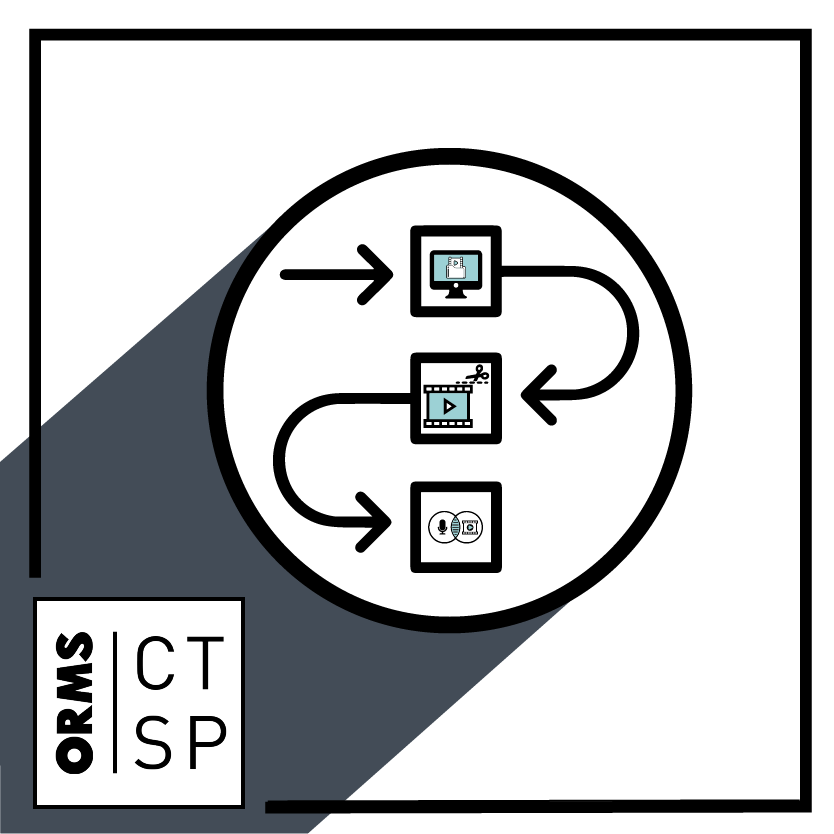 Working according to workflow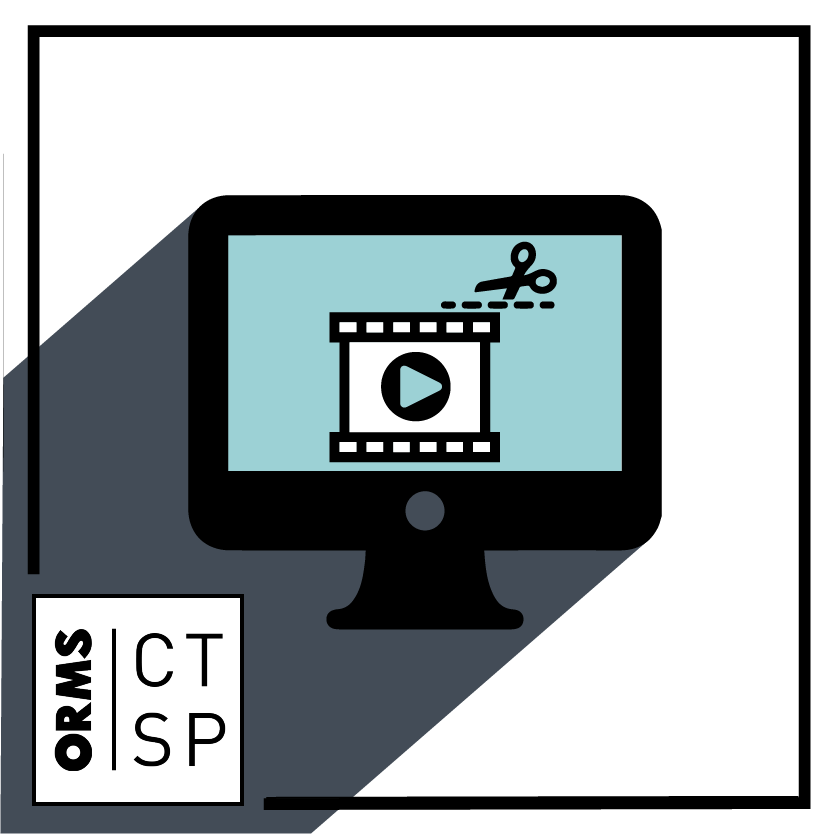 Frequently Asked Questions
What software do I need?
You will need a working copy of Davinci Resolve 16.
How do I sign up for a course?
Enrol in the course by clicking on the Enrol button.
If applicable, Use a coupon code link to sign up directly for a course. Coupon codes are offered by Orms CTSP.


How do I access the course?
Through http://online.ctsp.co.za, login in the upper right corner and then you will see all the courses for which you are registered.
Click on the icon for each course to access individual courses.
How do I see my progress through a course?
Click on the course icon to access a course.
The screen will open with the modules on the main page.
Click Start Next Lecture.
After viewing the lecture, in the upper right corner click "Complete and Continue."
Then a progress percentage will start to show as you complete the courses.
You can also move to different modules by clicking in the left hand curriculum menu.


How do I download material?
Some material is made downloadable by the instructor.
There will be a link directly below the "in course view" of the material.
Click the link to download the material.
If a video or document is not displaying correctly, who do I contact?
You can leave a comment on the video page or
Refresh your browser.
If all else fails please contact [email protected]


Where do I post my homework?
Where relevant, you can post answers in the comments section.
Submit assignments via the Google Form supplied with each assignment.
How long will it take for you to respond to my questions about the course contents?
Response time is 24 hours although it is mostly faster than that. 


I got a failed payment notification and I updated my credit card. When will I be billed?
The course site automatically tries to bill again on day 3, 5 and 15. If your payments fail after the last attempt, you will be removed from the course.