Launching October 2021
Signup now and we will notify you when the course launches.
A portrait is a picture or likeness of a person, the photographic portrait is made in a fraction of a second and represents a moment of connection between the photographer and sitter.
A carefully crafted portrait is the result of a deliberate collaboration between the photographer, who constructs the image through the thoughtful use of camera light to create a rendition that is complimentary to their subject and evokes their character, and the sitter who presents themselves to the camera in a way that they would like to be represented.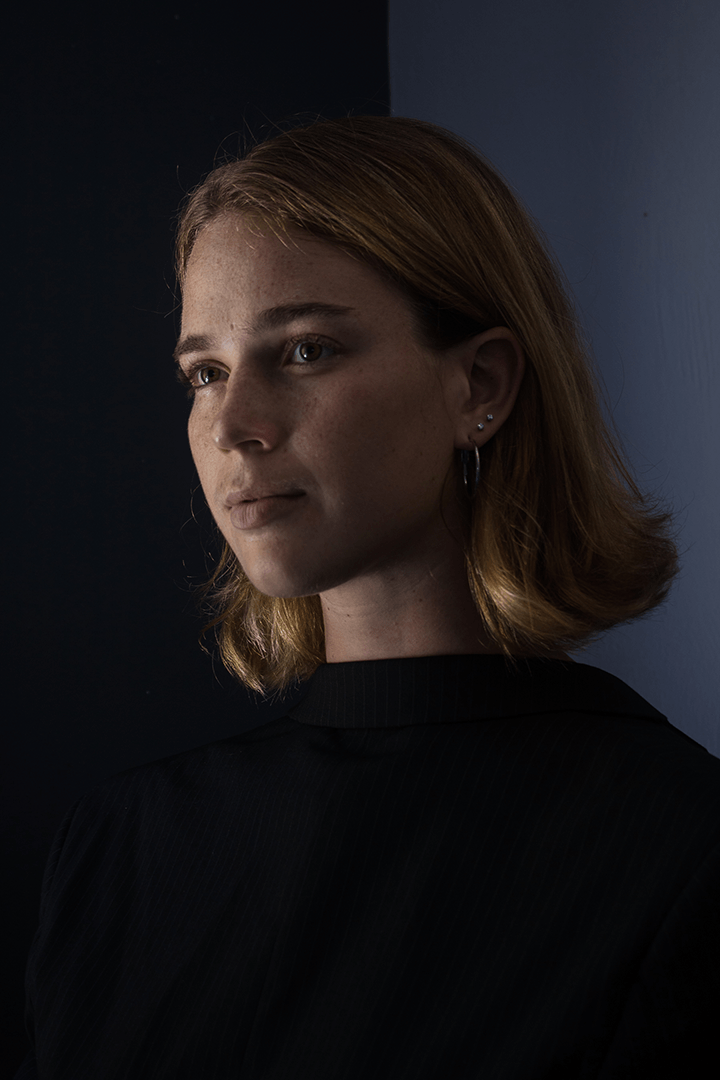 How do you make a portrait?
Using light effectively is a critical aspect of crafting a portrait. In this course, we will explore working with different types of light in a variety of environments, including indoor and outdoor available light, working with speedlights, and completely controlled studio environments. 
Each environment presents a range of opportunities and challenges for the photographer to consider in deciding how to use the light in their interpretation of the sitter's character. In managing these lighting situations the unique features of each sitter, and the mood the photographer intends to create, will guide their approach to using the light.
What kind of work is portraiture?
This course explores the basics of portraiture. Below is an array of interpretations achieved by our students.
Badges linked
This course is linked to the following achievement badges that form part of the Orms CTSP micro-creditional framework.
Starting to Explore: The Visual Culture of Portrait Photography
Level: Beginner
Duration: 1 hour
Skills: Visual Culture
Visual culture is the aspect of culture expressed in visual images. Many academic fields study this subject, including cultural studies, art history, critical theory, philosophy, media studies, Deaf Studies and anthropology.
This badge indicates that the student has started to explore the historic and cultural role of portrait photography.
Understanding planning necessary for portrait photography
Level: Beginner
Duration: 1 hour
Skills Added: Planning
Planning is the process of thinking about the activities required to achieve the desired goal. It is the first and foremost activity to achieve desired results. Planning is a transferable skill to other industries.
This badge represents your achievement in understanding why planning is important for portrait photography.
Available in days

days after you enroll

Before you start
Available in days

days after you enroll

Introduction to Portraiture (also known as Portrait Photography)
Frequently Asked Questions


Who is this course for?
This course is for the photographer who has started shooting in manual and has explored post-production.
How do I sign up for a course?
Enrol in the course by clicking on the Enrol button.
If applicable, Use a coupon code link to sign up directly for a course. Coupon codes are offered by Orms CTSP.
How do I access the course?
Through http://online.ctsp.co.za, login at the upper right corner and then you will see all the courses for which you are registered.
Click on the icon for each course to access individual courses.
How do I see my progress through a course?
Click on the course icon to access a course.
The screen will open with the modules on the main page.
Click Start Next Lecture.
After viewing the lecture, in the upper right corner click "Complete and Continue."
Then a progress percentage will start to show as you complete the courses.
You can also move to different modules by clicking on the left-hand curriculum menu.


How do I download material?
Some material is made downloadable by the instructor.
There will be a link directly below the "in course view" of the material.
Click the link to download the material.
If a video or document is not displaying correctly, who do I contact?
You can leave a comment on the video page or
Refresh your browser.
If all else fails please contact [email protected] 


Where do I post my homework?
Where relevant, you can post answers in the comments section.
Submit assignments via the Google Form supplied with each assignment.
How long will it take for you to respond to my questions about the course contents?
Response time is 24 hours although it is mostly faster than that.