Craft incredible images every day with our Photoshop and Lightroom Combo course. It's everything you need to create a cohesive photographic workflow.


Perfect your images using Photoshop and Lightroom on your computer, understanding what the strengths of the two programmes bring to the enhancing, retouching and restoring of your photos.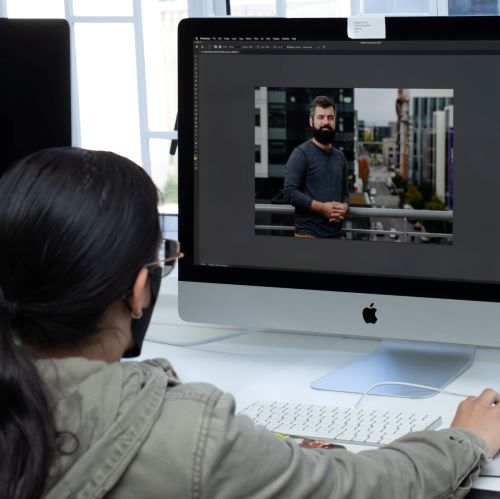 Developed in the classroom, but deliver through the self-paced video lectures.
This combo course represents the best components covered in our on-site short course programmes on photographic post production.
Bundle Contents
Showcase courses and coaching in your Bundle.
Frequently Asked Questions
Can I get a refund if I'm unhappy with my purchase?
If you are unsatisfied with your bundle, reach out to us to see if your purchase is eligible for a refund if purchased directly from online.ctsp.co.za


What do I need for this course?
You would need at least Lightroom and Photoshop 2020 version 21.


How do I sign up for a course?
Enrol in the course by clicking on the Enrol button.
If applicable, Use a coupon code link to sign up directly for a course. Coupon codes are offered by Orms CTSP.
How do I access the course?
Through http://online.ctsp.co.za, login at the upper right corner and then you will see all the courses for which you are registered.
Click on the icon for each course to access individual courses.


How do I see my progress through a course?
Click on the course icon to access a course.
The screen will open with the modules on the main page.
Click Start Next Lecture.
After viewing the lecture, in the upper right corner click "Complete and Continue."
Then a progress percentage will start to show as you complete the courses.
You can also move to different modules by clicking on the left-hand curriculum menu.
How do I download material?
Some material is made downloadable by the instructor.
There will be a link directly below the "in course view" of the material.
Click the link to download the material.


If a video or document is not displaying correctly, who do I contact?
You can leave a comment on the video page or
Refresh your browser.
If all else fails please contact [email protected] 
Where do I post my homework?
Where relevant, you can post answers in the comments section.
Submit assignments via the Google Form supplied with each assignment.
How long will it take for you to respond to my questions about the course contents?
Response time is 24 hours although it is mostly faster than that.